Le Pain De Mie Rolls
Freshly Baked
Le Pain De Mie Rolls
Our Pain de Mie Bun is soft, golden and rich, but has less of a crumb and is not as sweet  as a brioche Bun.
Le pain de mie Buns  contain Unbleached Wheat Flour (Contains Gluten), Water, Butter, Sugar, Milk Powder, Olive oil, Yeast, Salt, Egg, Sesame Seeds, 0.05% Bread Improver(Wheat Flour, Soy Flour, Emulsifier(472 e) Enzyme(Amylase)), Ascorbic Acid, Thiamine, Folic acid.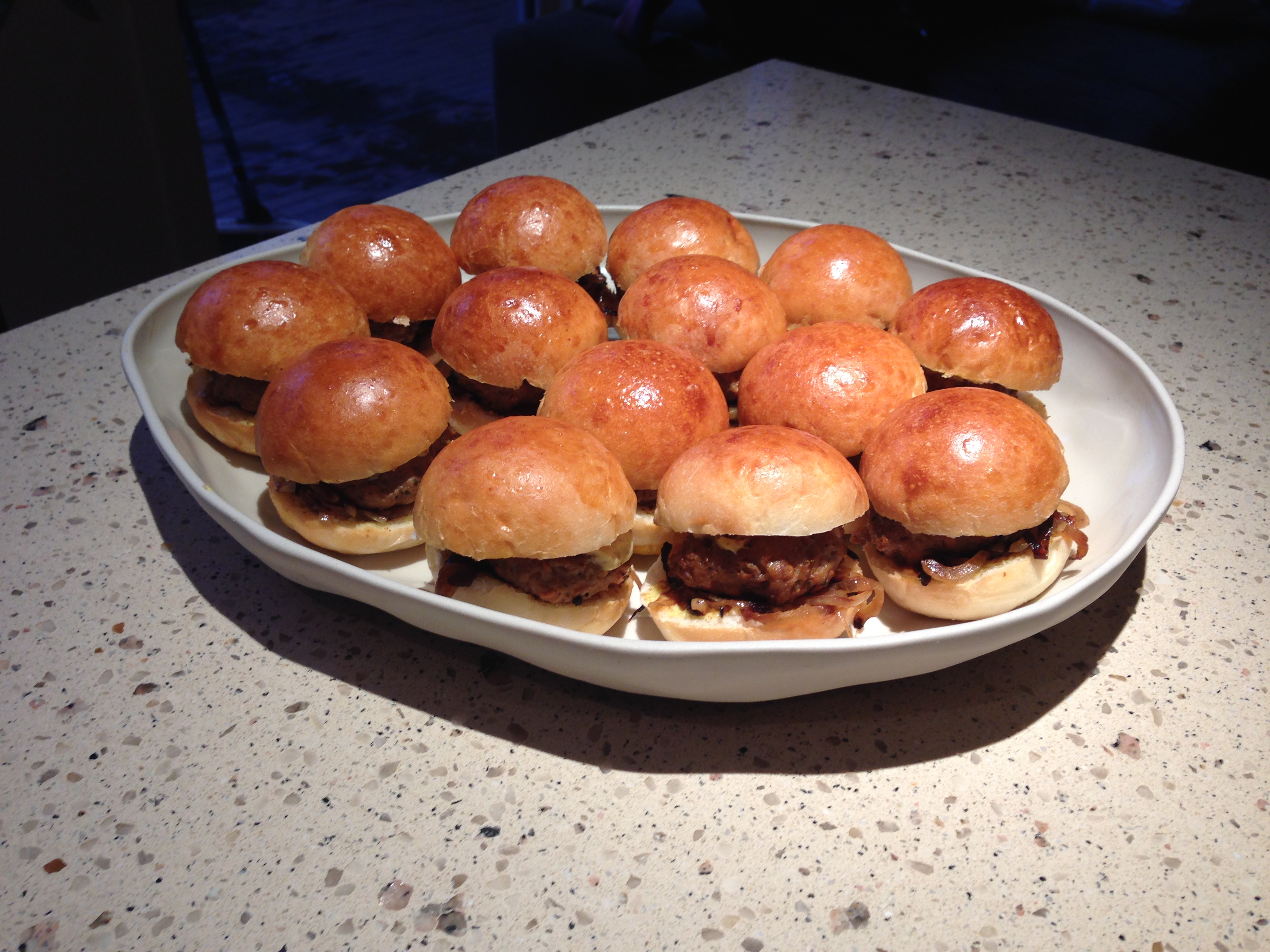 French Toast Recipe
FRENCH TOAST (PAIN DE MIE) RECIPE
Serves: 2
Level: Easy
Prep time: 5 min
Cooking time: 10 min
INGREDIENTS
4 slices of Pain de mie (sandwich bread)
1 egg, medium-sized
2 tablespoons white sugar (25 g)
1 1 / 4 cup whole milk (300 ml)
1/2 teaspoon pure vanilla exract (2 g)
Pinch of salt
1/5 stick butter (20 g), for cooking
Confectioners' sugar and ground cinnamon for serving (optional)
DIRECTIONS
In a bowl, add in egg, salt, sugar, and vanilla extract and whisk until combined. Add in milk and whip to combine.
Dip bread slices into the egg mixture, one at a time.
On a high heat, melt 1 tablespoon of butter in a pan. Then reduced to medium heat and pan-fry the bread for 2 minutes each side or until golden brown. Then, transfer  to a plate lined with paper towel to remove excess oil.
Serve when hot.
PRESENTATION
Just before serving, dust with confectioner's sugar and ground cinnamon. (optional)
French toast can be served with maple syrup, honey, butter, banana, strawberries, and/or blueberries.
BAKERY LIEVITO ARE LE PAIN DE MIE SUPPLIERS AND LE PAIN DE MIE WHOLESALERS IN MELBOURNE, GEELONG & BALLARAT
Bakery Lievito supply small and large retailers, hotels, supermarkets, restaurants and cafes.
Contact Us Today